It is not easy to have an exquisite and romantic camping or outdoor trip without mains electricity. No matter it is a mobile phone, a computer, a camera, a projector, or even a kettle, a small rice cooker, and many other outdoor devices that enhance the camping experience, they all need power supply support. It is under such circumstances that outdoor power station emerged as the times require, and they have become a must-have for many people when they go camping due to its large-capacity power supply capacity and fast and efficient charging performance.
Today we will experience a hard-core product from WellPack—WPE460 portable power station.
In order to meet the diverse needs of various camping appliances, the front of WPE460 includes a Type-C interface, 3 USB independent fast charging, and 1 AC socket, totally 5 output interfaces.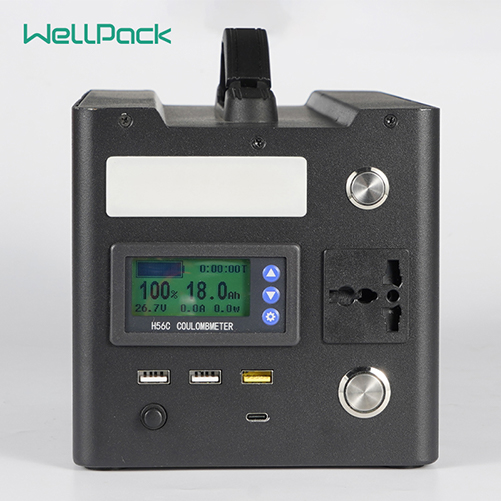 There is a charging socket on the back, which could not only be charged with mains electricity, but also could be powered by solar panels. This means that you can charge the power station in any scene.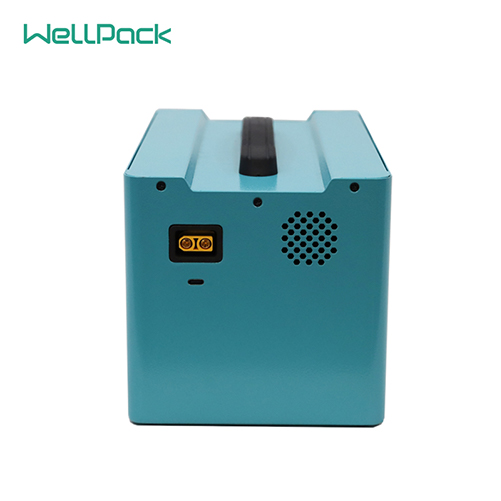 The WPE460 power station has a capacity of 460Wh, with the high power of 600W, most camping appliances and even household appliances can be easily driven. And under the condition of mains or solar charging, it only takes 1.5 hours to fully charge from 0% to 100%.
It is not easy to drink a cup of hot tea in outdoor camping in autumn and winter, and the rich interfaces of WPE460 can easily satisfy it. After the health pot (cup) is connected to the power station, set it to cook tea for 30 minutes according to your living habits, chat with friends who are camping together, and then drink tea together. In this crisp autumn day, neither cold nor hot, it must be said that it is a great moment.
Thanks to the 600W high power output of WPE460, small kitchen appliances such as rice cookers, small hot pots, and kettles can give you "satisfaction" even outdoors. Use a small rice cooker to make a pot of rice alone, and you can eat fragrant rice in less than half an hour.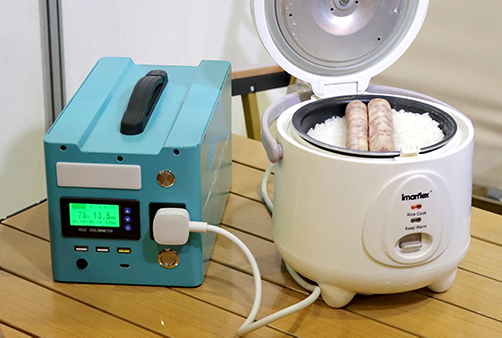 With its ultra-high four-color appearance, 600W power, 460Wh large capacity, as well as rich and practical multi-interface design, WPE460 has really brought us an exquisite and perfect outdoor camping experience.
Such a powerful function of WPE460 also reminds us of more usage scenarios besides camping. For example, when there is an unexpected power outage at home, it can be temporarily used as a backup power supply. So even when you don't go camping, WPE460 will not sit idle, but can be used at any time to relieve our electricity troubles.